Rugby Pitch Fencing
Rugby is a very popular sport, played not only by professional teams but casual players, enthusiasts, and sports clubs, it is also part of many schools' curriculums, requiring a well-maintained playing field. As well as protecting the pitch, rugby pitch fencing keeps players and spectators safe and in their designated areas while games are in play and provides protection for the pitch after hours when it can be vulnerable to vandalism, where damage can be directed to both the turf and equipment.
As a solutions provider Jacksons can provide and install fencing as well as gates and access solutions such as bollards and turnstiles. With perimeter fencing being an important factor in creating a secure boundary, acoustic barriers can provide noise reduction where required, welded mesh can be used to secure car parks while combination fencing can secure bins and equipment.
The common types of rugby pitch fencing:
Welded Mesh Fencing - ideal for perimeters and provide visibility for sports around pitches
MUGA Fencing - fencing suitable for muti-use games areas
Rebound Sports Mesh - alternative to chain link, designed to reduce vibration
Timber Acoustic Fencing - capable of reducing noise by 28dB where required
Chainlink Fencing - a popular choice but generic systems are prone to rust and damage
Palisade Fencing - an older less secure style of fencing, we don't supply this type of fencing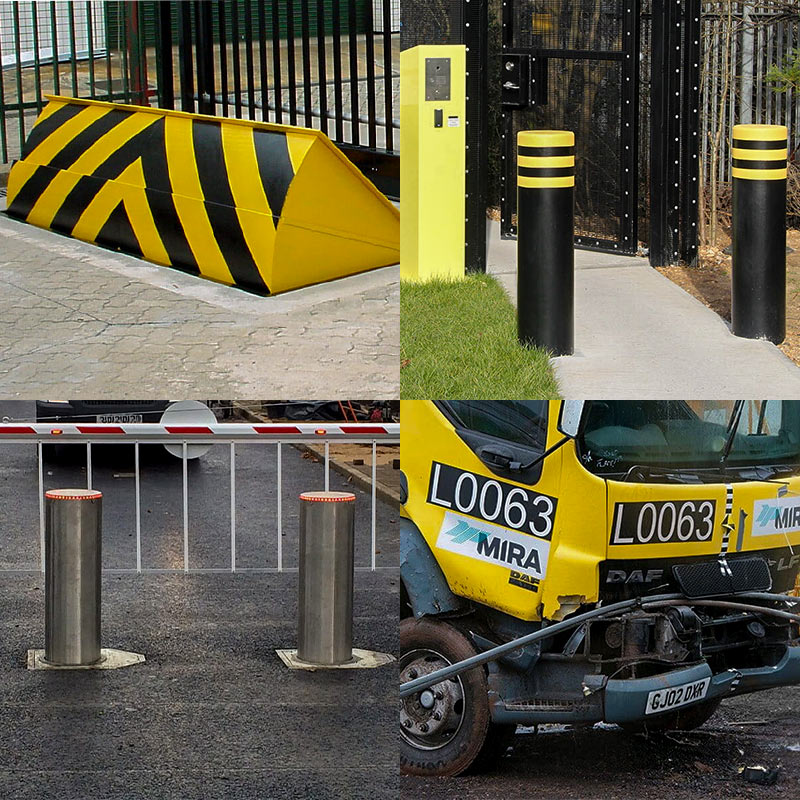 HOSTILE VEHICLE MITIGATION SOLUTIONS
Some sites require tighter measures to ensure a higher level of protection, particularly public places with regular crowds. Our range of Hostile Vehicle Mitigation solutions include PAS 68 crash rated bollards, bi-folding speed gates, manual arm barriers and road blockers.
HVM SOLUTIONS