Our welded wire mesh panels offer a great alternative to wire mesh rolls with a more rigid and secure design. Wire strands are welded together with horizontal V beams pressed into the panel to create a rigid, anti climb mesh fence.
The welded wire mesh panels are Galfan zinc alloy coated for exceptional corrosion resistance. Zinc alloy coating is more ductile and has enhanced cracking resistance, therefore improving weldability and formability properties which are essential for welded wire mesh panels. On top of the zinc alloy coating, there is the option to add an additional polyester powder coating in a range of premium colours.
All our welded wire mesh panels are guaranteed for 25 years as standard.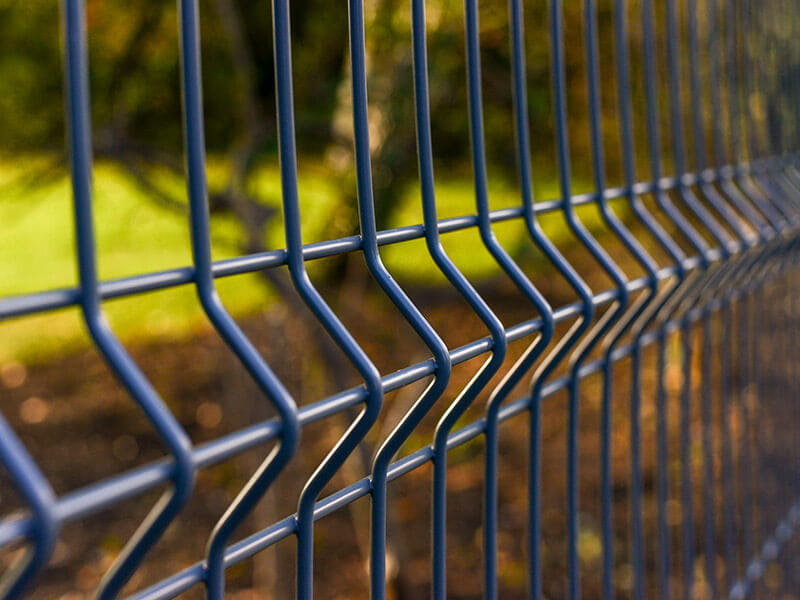 EuroGuard® Regular Welded Wire Mesh Fence Detail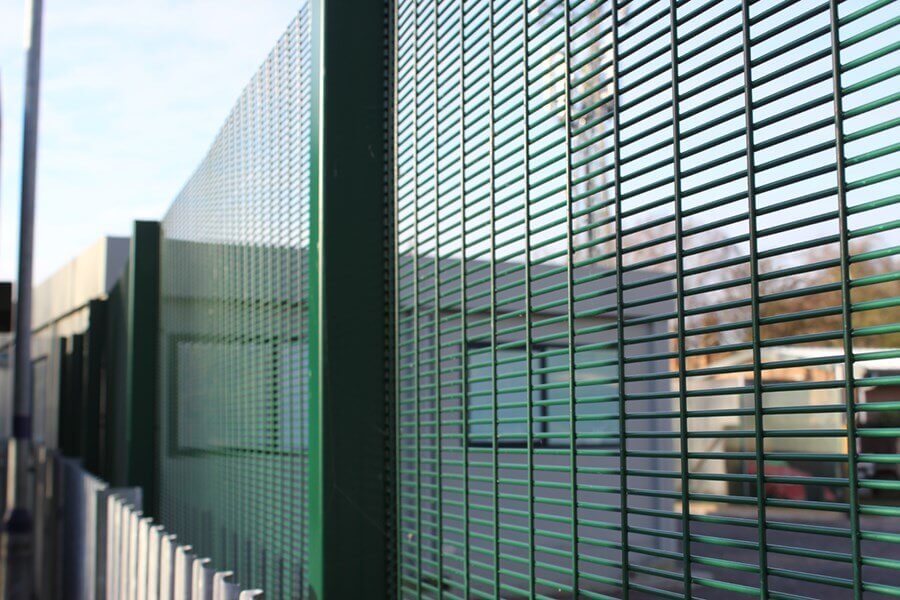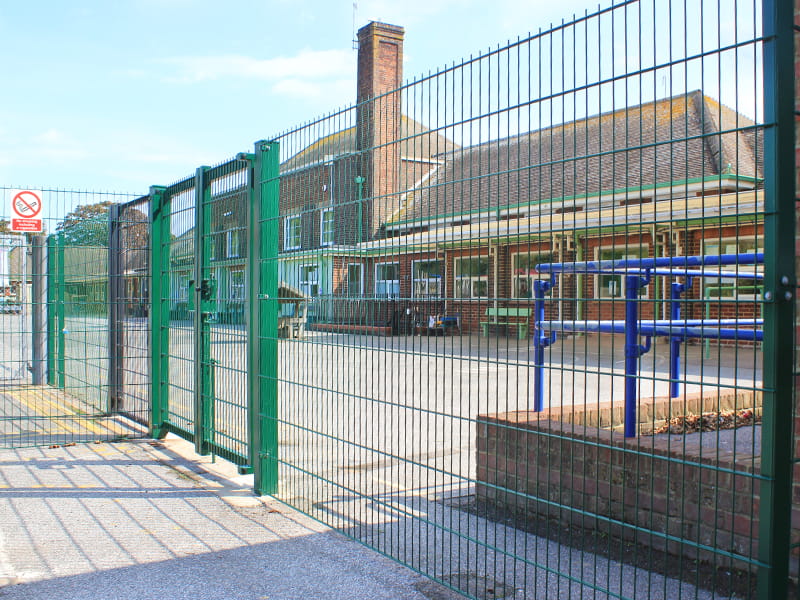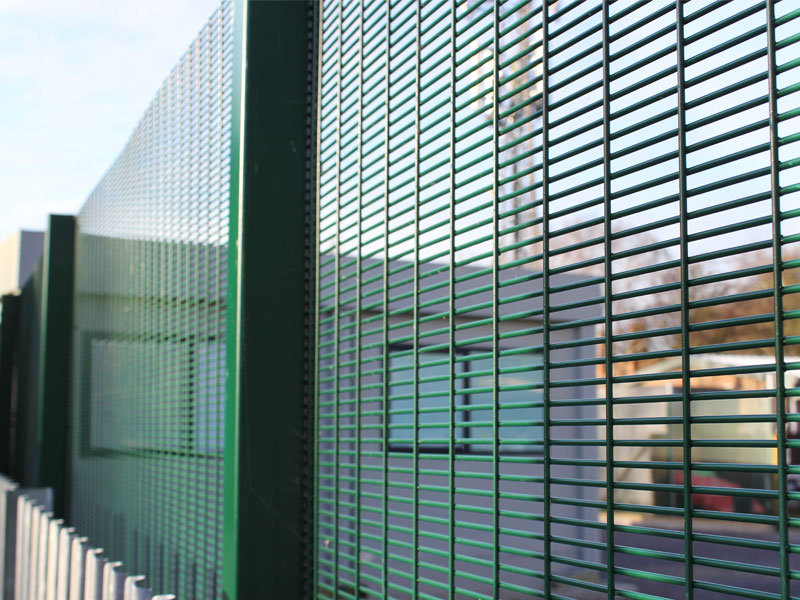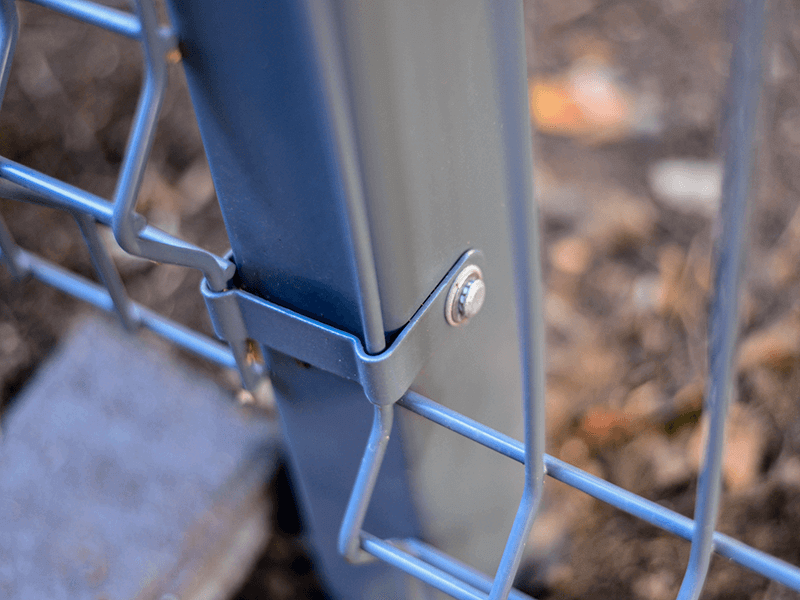 EuroGuard® Regular Wire Mesh Fence post and fixing detail
EuroGuard® Regular Mesh Fencing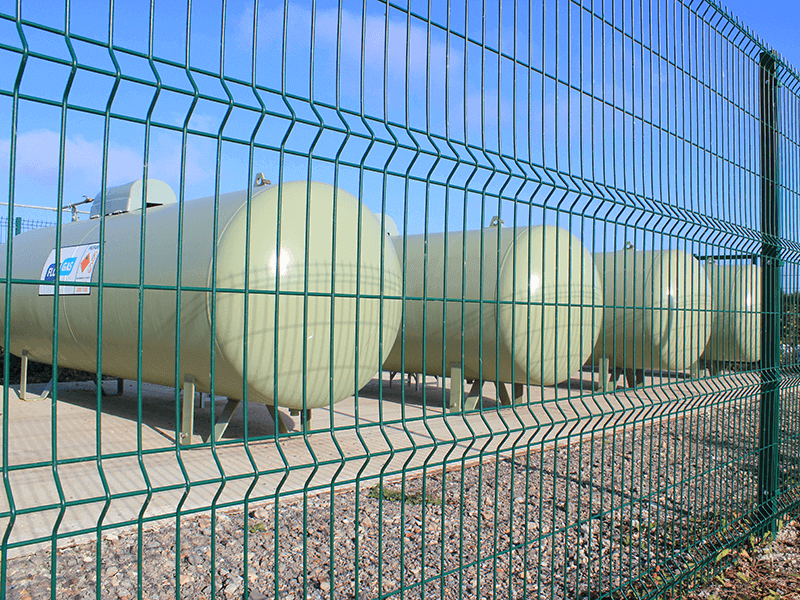 EuroGuard® Regular Welded Mesh Gas Storage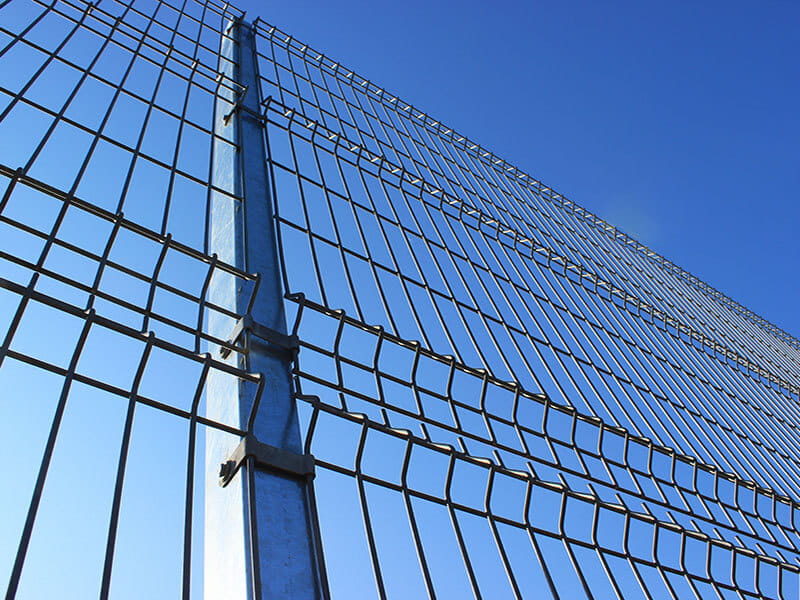 EuroGuard Regular Welded Mesh Panel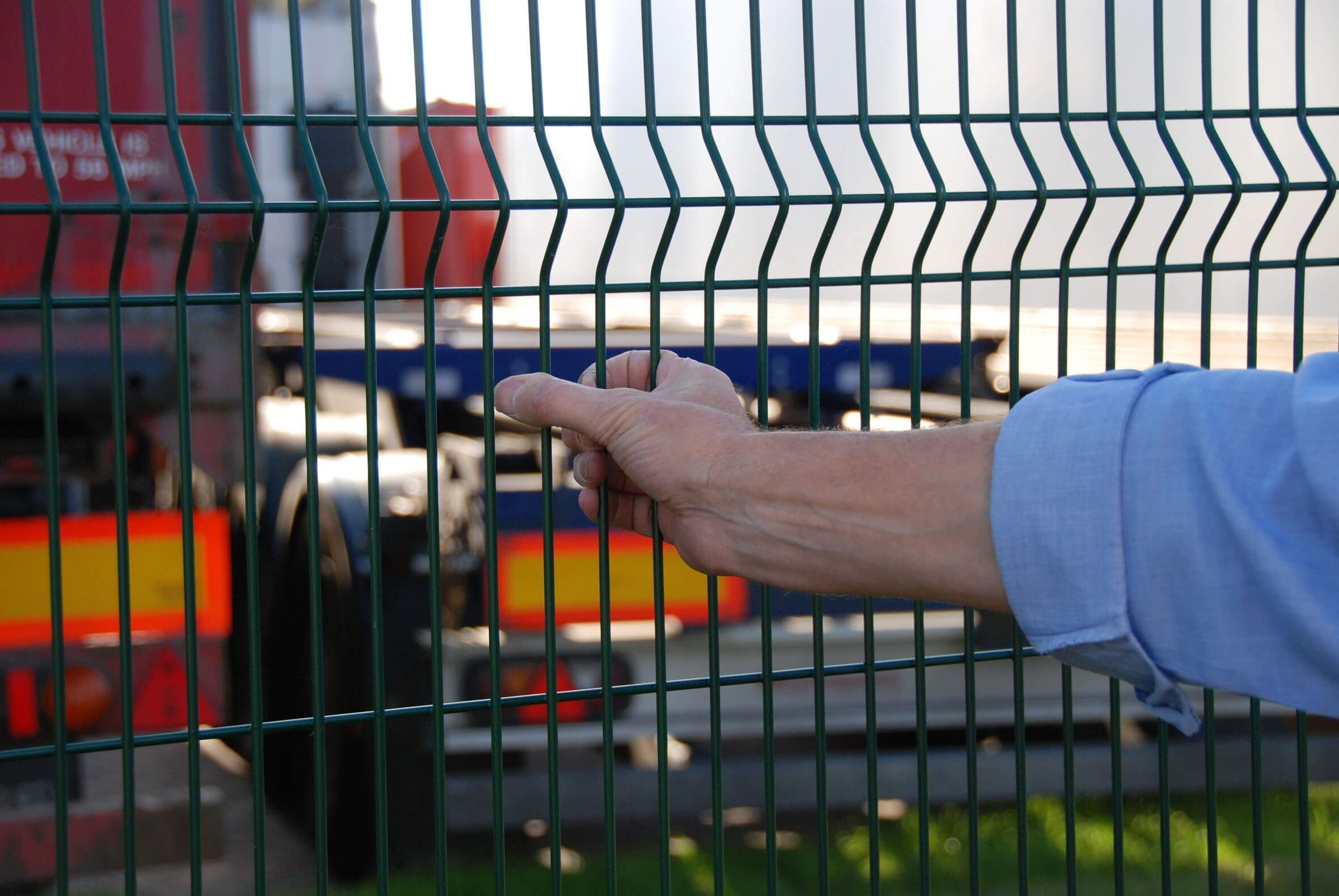 EuroGuard Extra Mesh fence panel spacing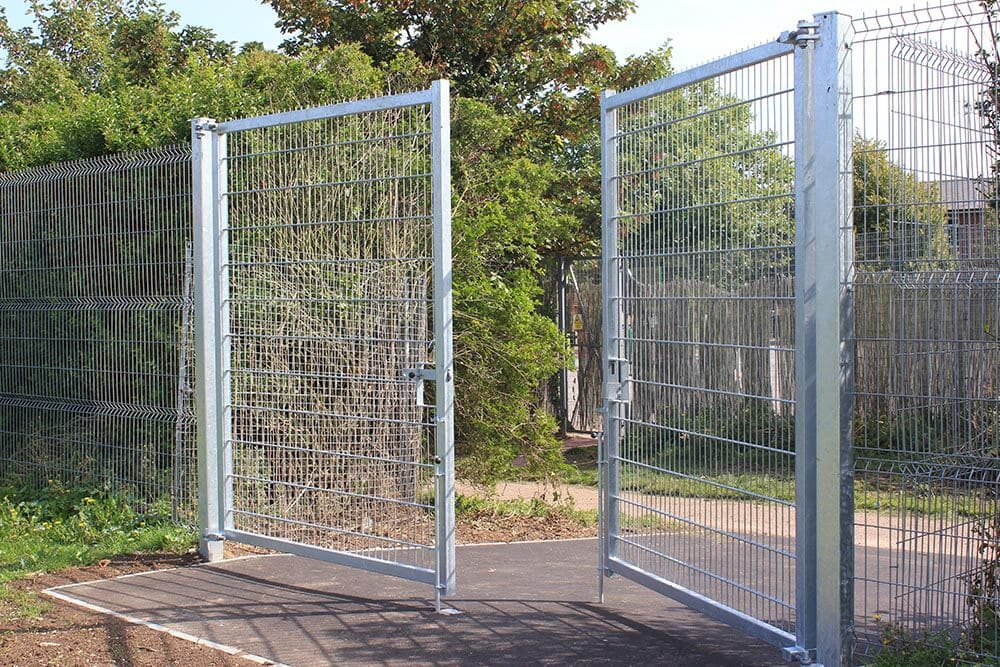 Double Leaf Galvanised Welded Mesh Gates
Welded wire mesh panel solutions
We have a wide range of wire mesh fencing. Our Euroguard range of welded mesh panels offers an excellent perimeter fence solution for schools, leisure attractions, commercial sites and even residential properties where there is a need for higher levels of security.
Our Securi-Mesh® panels, suited to sites that need a higher level of security, have a single layer of close-knit welded mesh, while Securi-Mesh® Plus offers a double layer of mesh secured with tamper-proof fixings.
Product Quote
LPS 1175 Welded Wire Mesh panels
We also manufacture versions of our welded wire mesh panels which have been tested and certified to LPS 1175 A1 (SR1) against attacks from a range of threats. Featuring the same qualities as our standard range, they provide protection against tools including screwdrivers, pliers and small knives.
Get a product quote
Are you working on a project that requires V mesh fencing or another type of security fencing? Contact us for a free, no obligation quote.
Product Quote