At Jacksons Fencing we manufacture electric gates to suit individual requirements and provide complete access control solutions tailored to each application.
We manufacture both over-ground and underground electric operation for our electric gates, with a range of opening mechanisms to suit; levels of security, available space, changing ground level and frequency of use.
Why choose Jacksons Electric Gates?
Reliability - we have years of experience making electric gates to suit every sites unique requirements.
Safety - we follow strict safety guidelines, from manufacture to installation and operation. Electric gates have to be safe.
Guarantee - 25 month automation guarantee and 25 year guarantee on the steel used to create the gate.
Manufactured in Britain - We make our electric gates at our head office in Ashford.
High quality materials - we make our electric gates, and all our products to last. That means using high quality materials to reflect the quality that goes into them.
Timber electric gates
For a less intimidating electric gate, timber alternatives offer a softer approach to access control solutions. We offer a range of timber electric gate styles some of which use both timber and metal in their designs.
We use a galvanised internal frame to eliminate twisting and warping common in other designs of courtyard gate. Available with numerous access operations, they can function much like their metal counterparts with underground or above ground systems.
Learn more
Contact Us
Contact us for help with your gate automation project, or if you already know your requirements, send us a gate automation enquiry.
Contact Us
Gate automation enquiry
Maintenance of electric gates
Under the current Health and Safety regulations you have a legal responsibility to have all powered gates or barriers maintained on a regular basis by a suitably qualified engineer and that a proper record is kept. Jacksons offers maintenance for electric gates and barrier for more information please click here.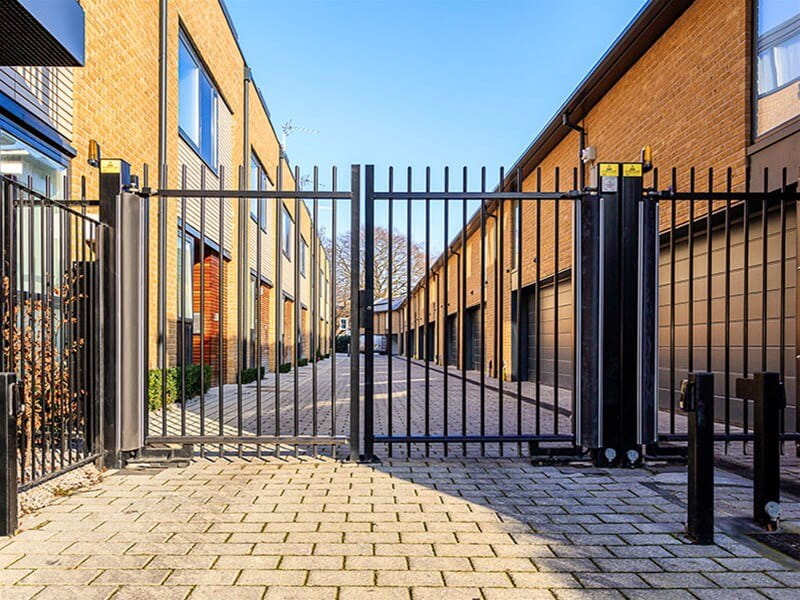 Vertical bar swing gate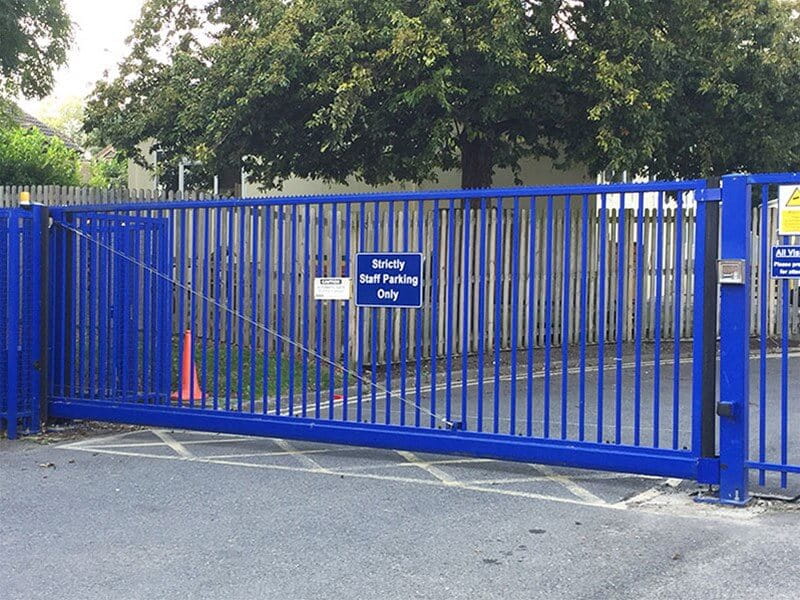 Sentry cantilever electric gate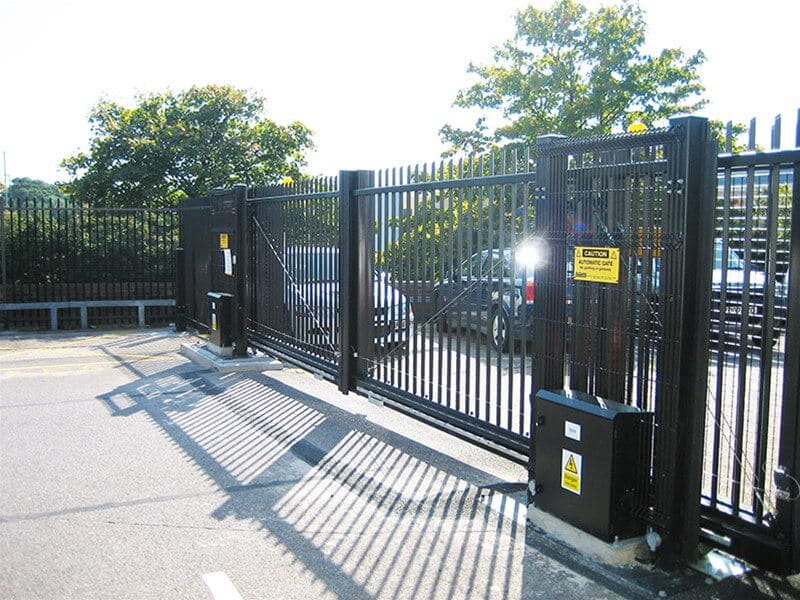 Vertical bar electric sliding gate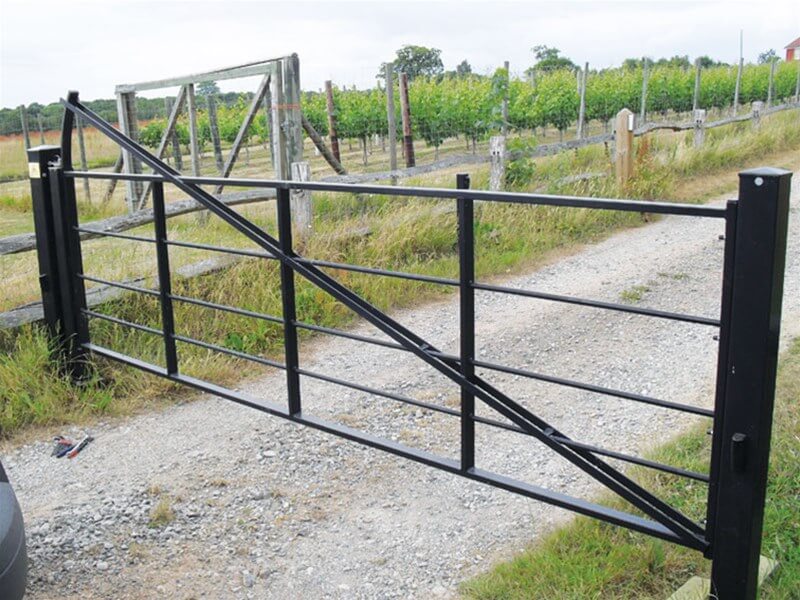 Automated estate gate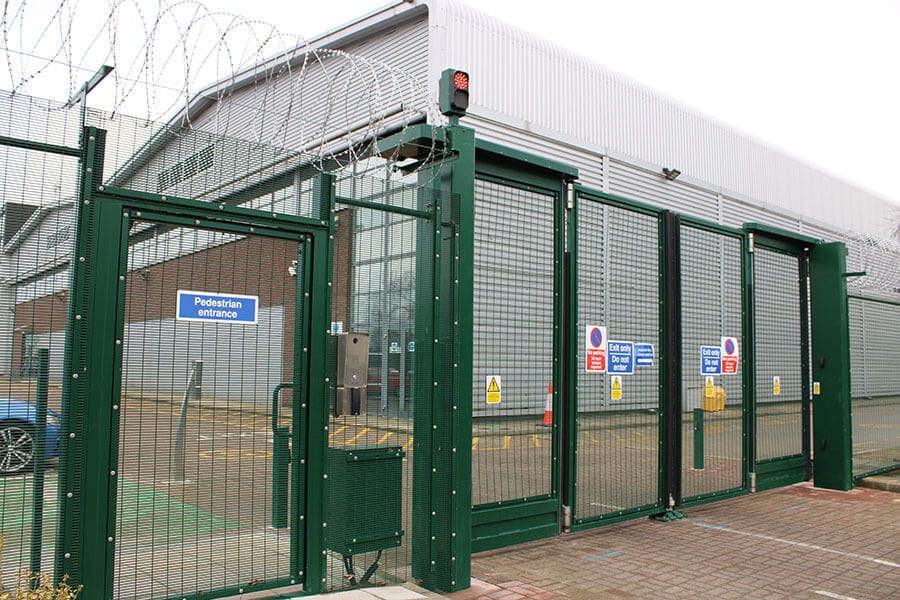 Electric bi-folding gate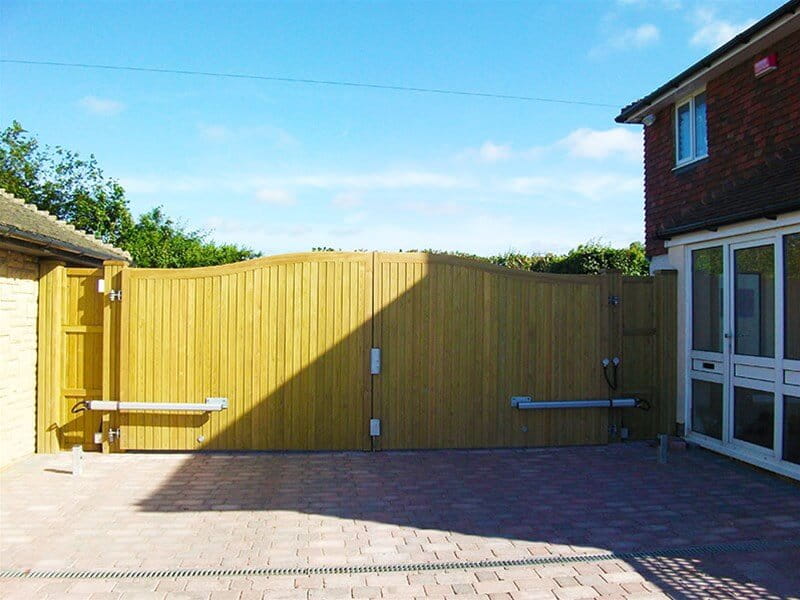 Electric Hythe courtyard gate