Potential Risks
Risks will vary depending on a variety of factors such as location, size of the site and opening times. Schools in high risk areas are often a prime target for vandalism and anti-social behaviour. Intruders will always look to take the fastest and least resisting line to get beyond a boundary and onto a site, this is why effective perimeter security is vital when choosing a school's fencing and gates. Other potential risks include dog fouling and intrusion, break ins and damage to cars in school car parks.
Requirements and recommendations
In order to deter unwanted intruders, fencing and gates should be of a minimum height of 1.8m in a design certified to LPS 1175 A1 (SR1).
For key assets and applications requiring higher security, fencing and gates certified to LPS 1175 B3 (SR 2) should be considered. B3 offers increased resistance and protection against attacks compared to A1 without the outward appearance of a high security solution.
All gates installed within a higher security fencing system must be certified to the same rating as the adjoining fencing and be of the same height and a similar style. Additionally, it should not be possible to lift a gate from its hinges or pass under the gate.
If the gate forms part of an emergency escape route, the release mechanism will need to be of a keyless design and protected to prevent operation from the outside of the gate. Any play ground fencing and gates must meet regulations including the BS EN 1176 standard and pass a RoSPA inspection.
For schools where there is a risk of a vehicular borne attack such as inner city schools, steel bollards should be considered. At Jacksons there is the option for fixed and rising bollards as well as PAS 68 rated for high security applications.
For a complete security strategy, fencing and gates should be used as part of a multi-layered security approach, for example using CCTV and card swipe systems.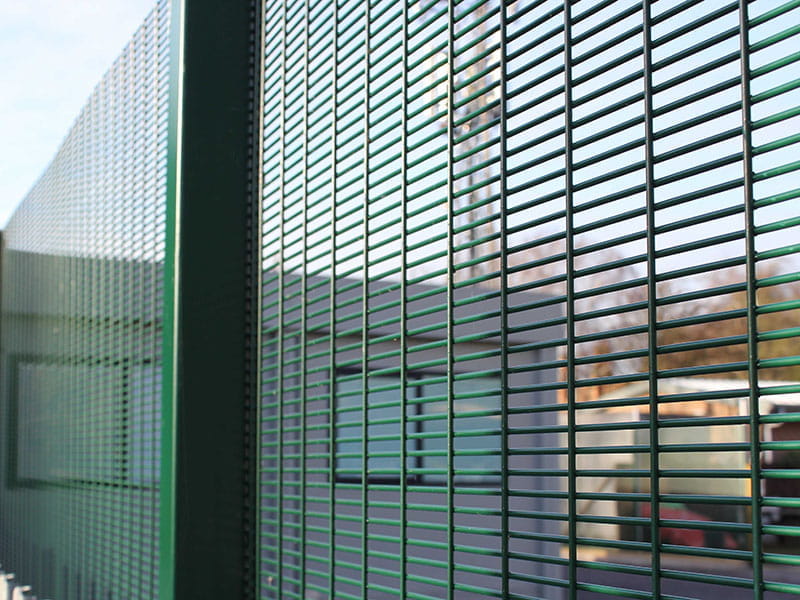 358 Securi-Mesh®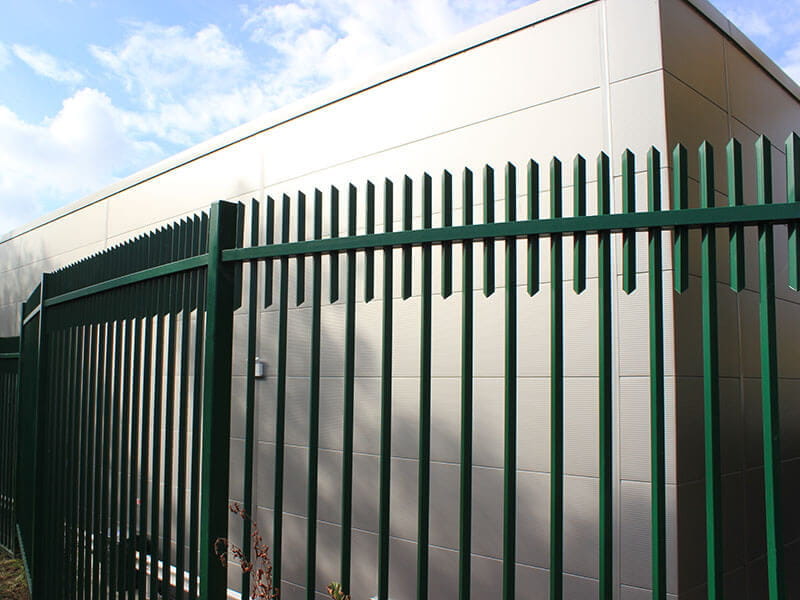 Barbican® Extra A1 Fencing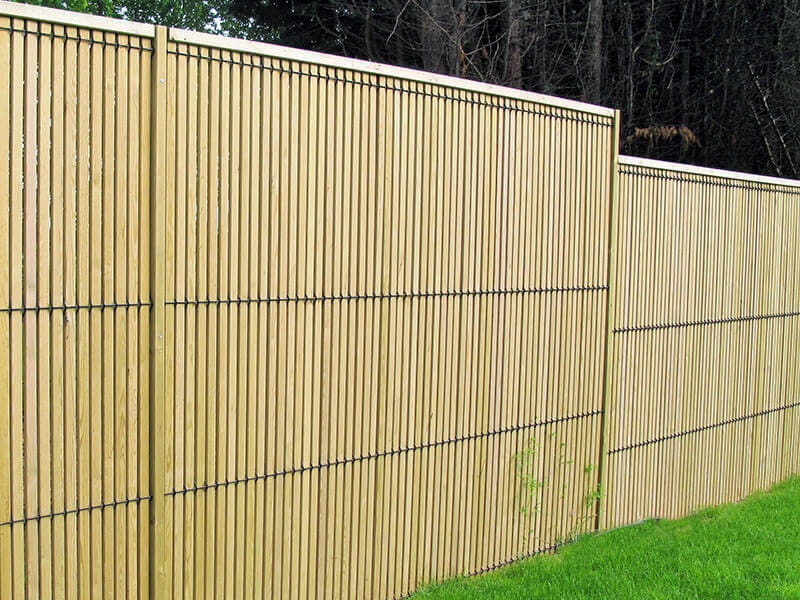 EuroGuard® Combi A1 Fencing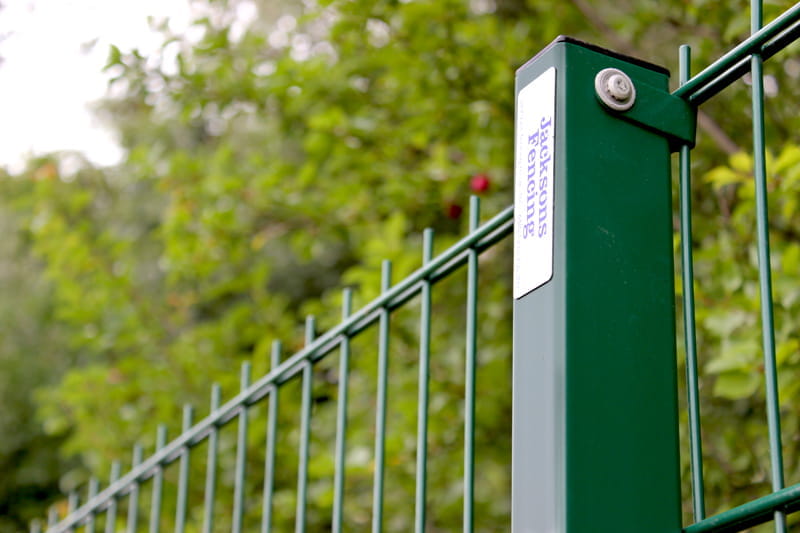 Euroguard® Flatform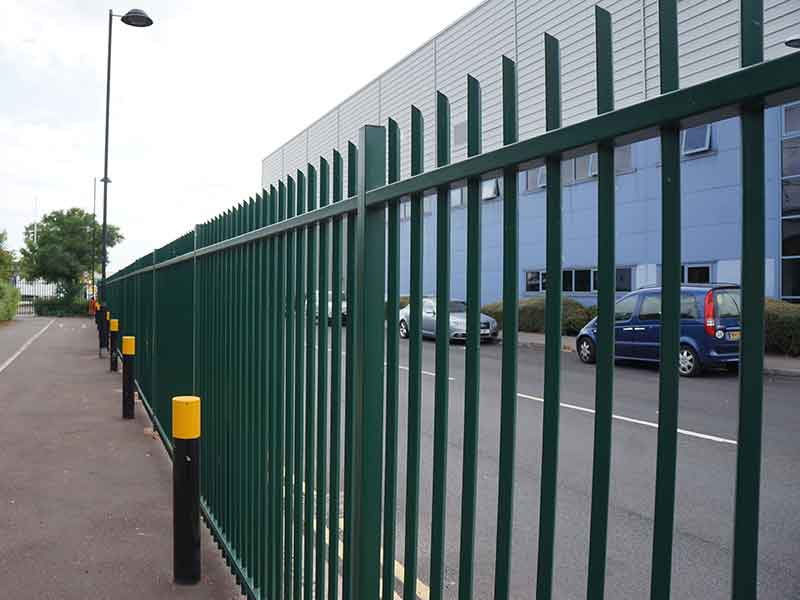 Barbican® A1 Fencing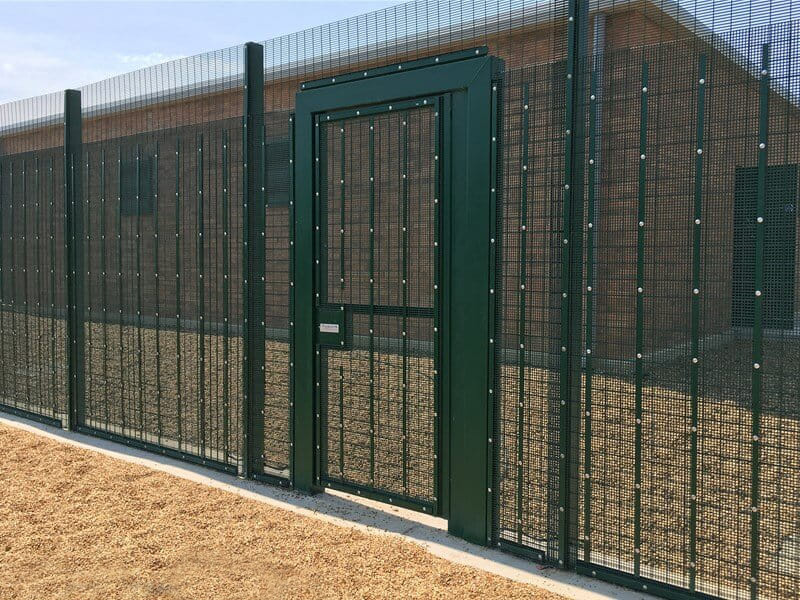 Securi-Mesh® Plus SR2
What to avoid
1. Aggressive Appearance
Aggressive security measures should be avoided as this can create the perception that the premises is at risk which can lead to an increase in crime. Additionally, a school that looks like a prison will give an unwelcoming feel for students, visitors and staff.
2. Incorrect Fencing Type
Whilst popular in rural areas and village schools, fencing similar to Cleft Chestnut should be avoided as form of perimeter security as it offers very little resistance to intruders.
3. Full and Complete Boundary Solution
Bushes, trees and foliage should not be used in lieu of a fence and should only be used to supplement perimeter security or to distort lines of sight into school premises from the outside.
4. Correct Security Fencing Level
Chain link and steel palisade fencing are easily penetrated using basic tools and do not constitute an effective barrier for high risk areas.