Is your playground safe?
Playground Safety Fencing
According to RoSPA (The Royal Society for the Prevention of Accidents), there are approximately 40,000 injuries to children in playgrounds every year which result in a hospital visit.
Bad equipment design and failure to comply with standards are two of the contributing factors to these incidents. While poor installation and lack of regular maintenance and inspection also combine to present additional dangers. There are rules and regulations governing the safe installation, design and equipment for playgrounds which should be enforced when playgrounds are built. Introduced in 1998 the European Safety Standards for children's play areas, EN1176 & 1177 provide clear guidelines for manufacturers and installers of playground equipment. However these guidelines and not enforceable by law, and as such the onus to comply lies with responsible manufacturers and forward thinking councils or those responsible for the installation of playgrounds.
Retaining the correct balance between installing a safe playground and one that is challenging and fun for children is a difficult task.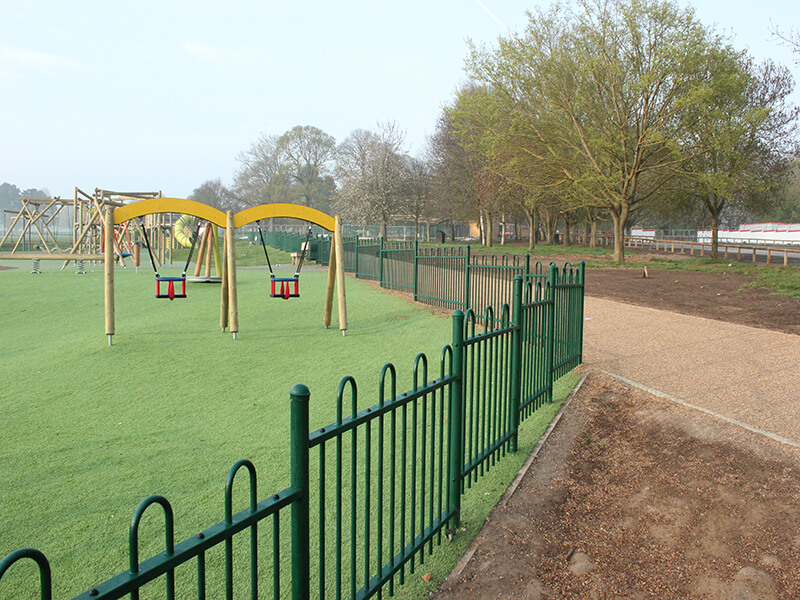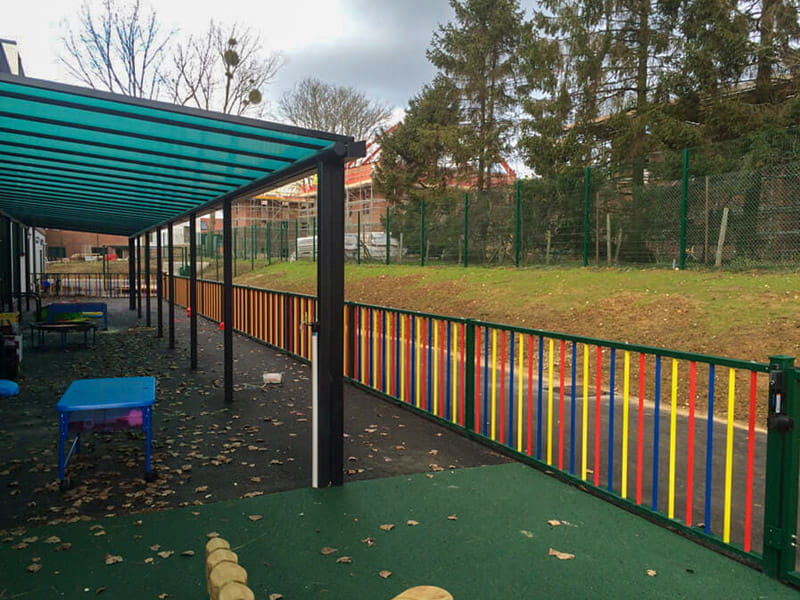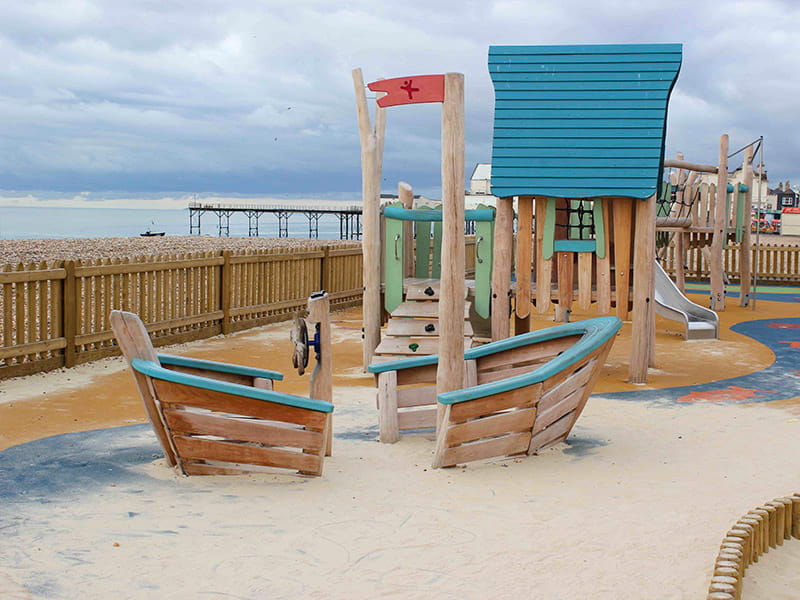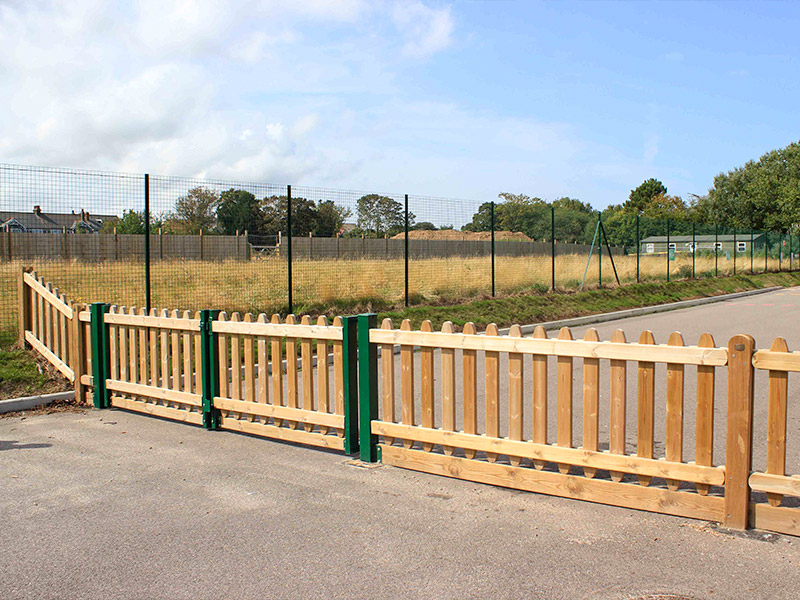 Getting the right balance
No playground can be an 100% safe area; children always find new ways to challenge equipment, but the guidance laid down as part of the European Standards for Children's Playground Equipment sets a yard stick which all local authorities and other organisations should be looking for when installing and upgrading their playgrounds.
Jacksons Fencing ensures that its Anti-Trap Bow Top fences, timber Playtime® fencing and steel Playtime® fencing are compliant with the EN1176 regulations, making them ideal for schools and playgrounds. The wider gap between the hoops on the Anti-Trap Bow Top fencing means that children cannot get their limbs stuck between the pales. Our self-closing gates have a mechanism where the timings can be altered to suit the environment from 1 to 60 seconds. This can add to the overall level of security within an enclosed space. All of Jacksons Anti Trap Bow Top fencing, Safety Gates and playtime fencing have RoSPA approval.
Adjustments to widen the gaps on bow top fences and gates is a simple to solution to avoid children's limbs becoming stuck, but many companies who manufacture playground equipment continue to produce railings and fences which present potential danger. As a responsible manufacturer we strive to provide quality products and service. We consider that we have a duty to provide the safest possible environment for children to play in, so that the people who commission upgrading and installing new playgrounds can be sure that our children's playgrounds are not potential deathtraps.
Various Acts of Parliament are already in existence that cover liability, including the 1957 Occupier's Liability Act, 1974's Health & Safety at work etc Act and 1999's Management of Health & Safety at Work Regulations. Today's litigious society allows little room for manoeuvre for authorities who ignore or neglect these areas of responsibility and injured children are always going to be high profile media stories. It is clear that manufacturers and people who are responsible for the order or installation of playgrounds in the UK are faced with the prospect of instigating safe design, while balancing an exciting and invigorating play space that children will want to return to again and again. All of this needs to conform to parent expectations and reduce natural worries.
It is clear that there are measures in place that govern the installation of safer playgrounds. Equally the onus is placed upon playground managers and those responsible for commissioning them to choose manufacturers that adopt these measures as standard. If the number of children injured during what should be a time of fun and play is to be reduced, the question must be asked; 'Is your playground safe?'.